Advancing our understanding of Breast Cancer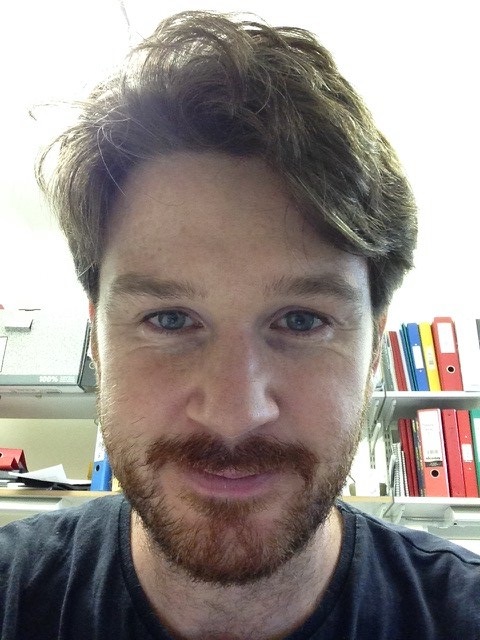 The UKCRC Tissue Directory and Coordination Centre (TDCC) aims to connect researchers and biobanks who can support their research. As part of a series demonstrating this work, we are showcasing case studies of successful partnerships.
Dr Richard Beatson is a Research Fellow at King's College London. He works in the Breast Cancer Biology Group based at Guy's Hospital. Richard's research focuses on understanding why some breast cancers appear to be able to inhibit the body's immune response; a reaction which can adversely affect patients.
In October 2018 the UKCRC Tissue Directory was mentioned to Richard by a colleague. He used the Directory to search for colorectal, lung, ovarian and pancreatic Formalin-Fixed Paraffin-Embedded tissue microarray sections, as well as associated follow up and pathology information about the tissue donors.
''I found the Directory very easy to use and it was excellent in connecting people. It was easy to find sample information and contact details.'
Richard Beatson
Using information listed on the UKCRC Tissue Directory, Richard contacted four biobanks based at university hospitals. He was able to discuss his particular needs with each biobank and decided to pursue accessing samples from the Liverpool Bio-Innovation Hub Biobank (LBIH Biobank).
'The whole process was illuminating. I had such a variability of experience when talking to different biobanks.'
Richard Beatson
Liverpool Bio-Innovation Hub Biobank
"Biobanking at the University of Liverpool is going from strength to strength. We have a number of biobanks on campus giving access to both large collections and also smaller more specialised cohorts. Being part of the UKCRC Tissue Directory means that we can make our collections available to a wider audience, resulting in us being able to support more high quality research than ever, as the donors intended."
LBIH Biobank Manager
Richard found arranging ethics and costs with the biobank to be fairly straight forward, however there were delays in arranging a material transfer arrangement between the two institutions. The whole process from first contact to samples being received took a year. LBIH Biobank were able to release 55 pancreatic and 80 colorectal tissue microarrays suitable for Richard's research.
'They are wonderful TMAs - great cores, beautifully cut - and importantly they contain distal matched normal tissue
and other control tissues, plus clinical information.'
Richard Beatson
Richard has stained the tissue he received from the LBIH Biobank to look for a particular glycoprotein (a protein carrying a certain sugar), specifically a glycoprotein called MUC1-ST. MUC1-ST is present on the surface of the majority of cancers and it differentiates monocytes into tumour associated macrophages. These macrophages can facilitate cancer cell growth and invasion leading to poor outcomes for the patient. Staining revealed presence of this glycoprotein in healthy tissue, something which has not been seen before. This finding is useful in understanding the role of MUC1-ST in normal physiology.
The data has been shared with the LBIH Biobank and will be used as part of a package of data for funding applications over the next year. Richard looks forward to continuing working with Liverpool, who he feels have been excellent collaborators.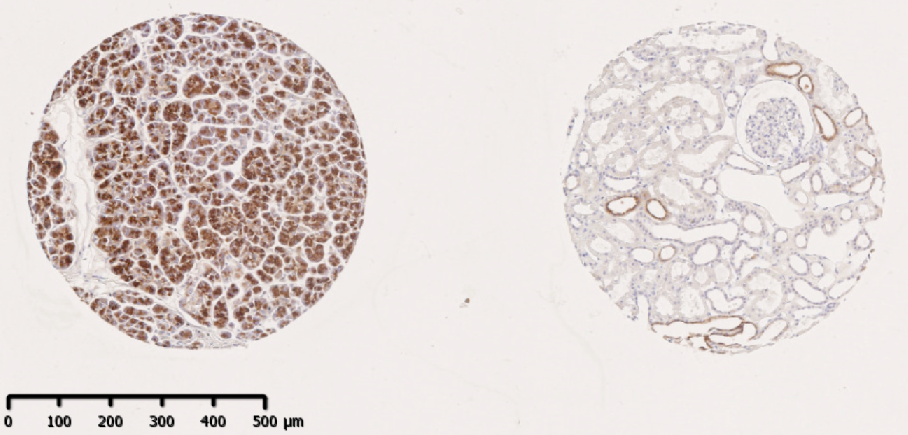 Left image is from pancreatic cancer and
right image is from 'normal' kidney.
The brown staining indicates presence of MUC1-ST. 
If you have successfully used the UKCRC Tissue Directory to find tissue samples, or you are a biobank who has been contacted by a researcher via the Directory, let us know! We would be pleased to share your partnership on our blog.