2019 UK Biobank of the Year awarded to UK Motor Neurone Disease Collections!
The UK Biobank of the Year winner was announced at the UK Biobanking Showcase on Tuesday 19th November 2019. The annual Showcase, hosted by UKCRC Tissue Directory and Coordination Centre (TDCC), was held this year at the University of Nottingham.
The UK Motor Neurone Disease Collections (MND Collections) won the coveted title of UK Biobank of the Year for 2019.
Six biobanks were shortlisted for the award by a panel of UKCRC TDCC Steering Committee members:
MND association established UK MND Collections to provide the international research community with a resource to identify and understand the causative and disease modifying factors involved with motor neurone disease.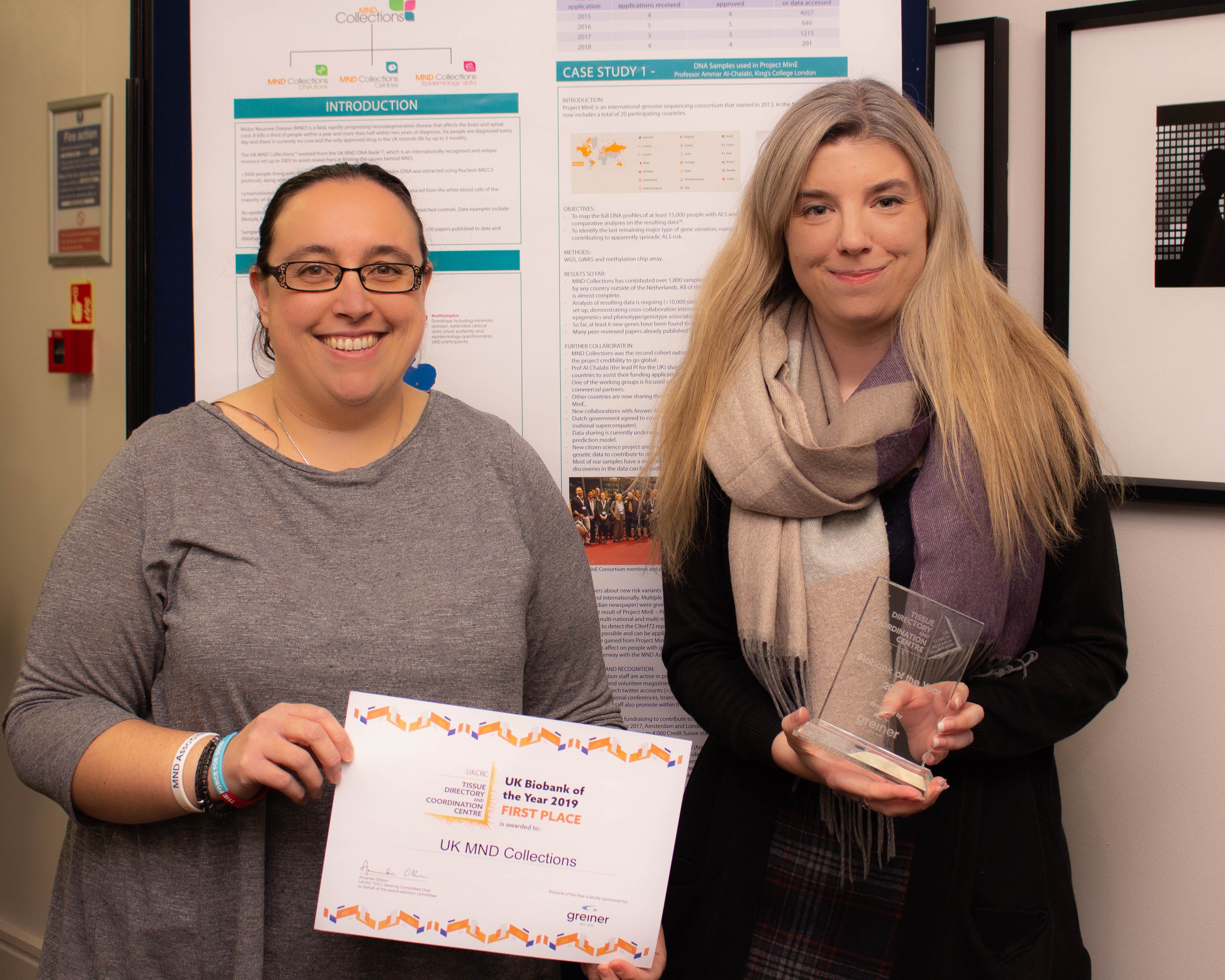 Kirsten Kelly and Sarah Thompson from UK MND Collections,
pictured with their research case study poster.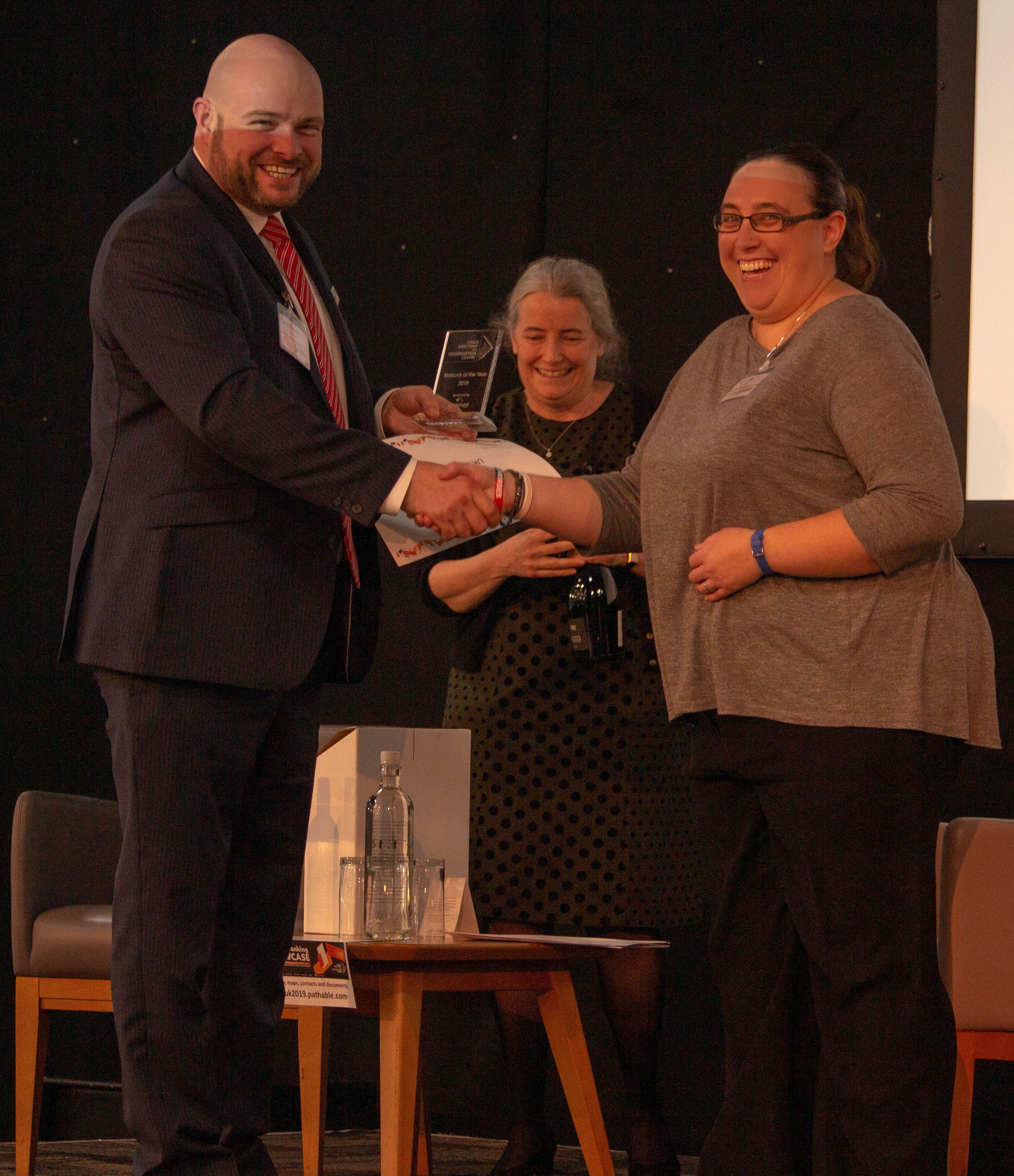 James Siddorns from Greiner Bio-One, award sponsor, congratulating Kirsten Kelly. Amanda Gibbon, Chair of the steering committee, looks on after announcing the winner. 
The panel unanimously ranked UK MND Collections as the 2019 winner. They were particularly impressed by the number of samples that had been released to researchers as well as the practical information available on their website to researchers interested in acquiring samples.
UK MND Collections submitted two research case studies with their application, both of which demonstrated evidence of research impact as well as wider collaboration and engagement.
Dr Brian Dickie, the MND Association's Research Director, said:
"We are proud to receive the prestigious accolade of being named the 2019 UK Biobank of the Year. This award recognises the invaluable resource of biological samples that the MND Collections are able to provide to researchers around the world to help find the causes of MND and potentially a cure."
The panel also awarded honourable mentions to Bloodwise Childhood Leukaemia Cell Bank and HCV Research UK.
Applications for the 2020 UK Biobank of the Year awards will open in the spring!