Spotlight on – Kirstin Goldring
In our latest blog post we meet Dr. Kirstin Goldring, Principal Scientist: Human Biological Sample Strategy and Governance at AstraZeneca, to find out more about her work.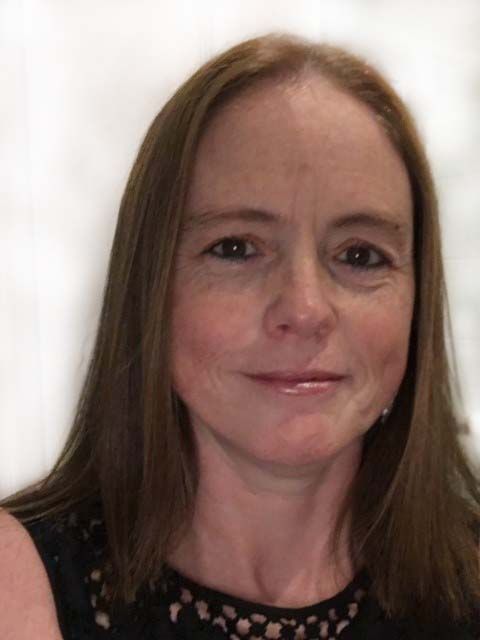 What is your role and what does it involve?
I am the Principal Scientist for Human Biological Strategy (HBS) and Governance at AstraZeneca. I work with the AstraZeneca biobanks and other key stakeholders globally to ensure that AstraZeneca scientists can access the samples and data that they need in a compliant way.
I input to the AstraZeneca BioEthics Advisory group as a subject matter expert on HBS and am responsible for policy and positions and reporting in this area. I am also responsible for the AZ Global HBS standard and ensuring processes are in place to support compliance with the Standard and relevant policies. I lead AstraZeneca due diligence processes around access to and use of HBS.
How long have you been at AstraZeneca and what did you do before?
I have been at AstraZeneca for nearly five years but have worked in the Biobanking field for over 17 years in different roles and sectors. I managed the set up and development of the UK Parkinson's Disease Society Tissue Bank at Imperial College from 2002 until 2009. I then moved to a role at University College London (UCL) as the Biobank Facilitator from 2009-2012. That role involved in developing biobank infrastructure and support, and providing advice on protocols, ethics and regulations for use of human samples. From 2012, the role expanded to co-ordinate the UCL BioResource project, aiming to develop a panel of healthy volunteers and patients consented for recall to future research studies.
What working achievement are you most proud of?
I think it is very rewarding to start a project from the set-up phase and to see it grow and develop, and as a team come together and achieve great things. I have had the pleasure of doing this twice, with the Parkinson's Brain Bank and with the BioResource project at UCL where I also interacted with patients. I am very proud of both projects and it was very difficult to decide to move on from them.
Tell us about a project which is top of your to-do list or that particularly interests you.
I am currently involved in a project that includes updates to our informed consent template, Clinical Study Protocol, and processes around them. We are aiming to provide greater clarity to patients about the samples being collected and for what purposes they will be used. This interests me as it is important for the patient to be fully informed and happy to enable use of samples in the development of new treatments for the benefit of others.
Do you have any key messages for Biobanks in the UK?
Biobanks are very important infrastructures and the resources they contain, as well as the services they offer, are key to the understanding of disease and the development of new treatments. It is important to ensure that these resources are of optimal value and are used in line with patients' and donors' wishes. It is important to make sure you speak to others, learn from them, understand the market, and develop and maintain the necessary infrastructure and services, ensuring they are visible. It is also important to ensure that your consent models, collection and storage processes, and access policies support and enable use of the samples for valuable research and development of projects both internally and externally.
What is the biggest challenge of your job?
As I have a compliance/governance role, it is important to make it easier for our scientists to access and use samples in a compliant way and to fulfil the wishes of the patient. It can sometimes be challenging to show the value and impact of what is being done behind the scenes to support this, because in a way success is when it all goes well.
What do you enjoy most about your job?
I enjoy the interactions with colleagues, experts and stakeholders from a range of different areas across the business and also externally. The use of human biological samples and data underpins research and development and there are always interesting discussions to be had.
What do you like to do outside of work?
As well as spending time with my family and friends, I enjoy exercising, including swimming, cycling and running, for all of which I need to set challenges to keep me motivated. I have just participated in Swim Serpentine, the final event I needed to complete to achieve my London Classics medal.