UK Biobank of the Year Award 2019
We're pleased to announce that applications for UK Biobank of the Year 2019 are now open! Now in its 4th year, the award  recognises human sample resources who have added significant value to high impact research. The winner of the award will be announced in November at the 2019 UK Biobanking Showcase event.
Do you work at a human tissue resource (HTR; for example, biobanks, biorepositories, cohort studies, clinical trials; etc.)? If so, nominate yourself for the award by submitting up to two research case studies that detail how your work has enabled high quality research. The selection panel choosing the winner and honourable mention will consist of members of the UKCRC TDCC Steering Committee.
2019 award proudly sponsored by: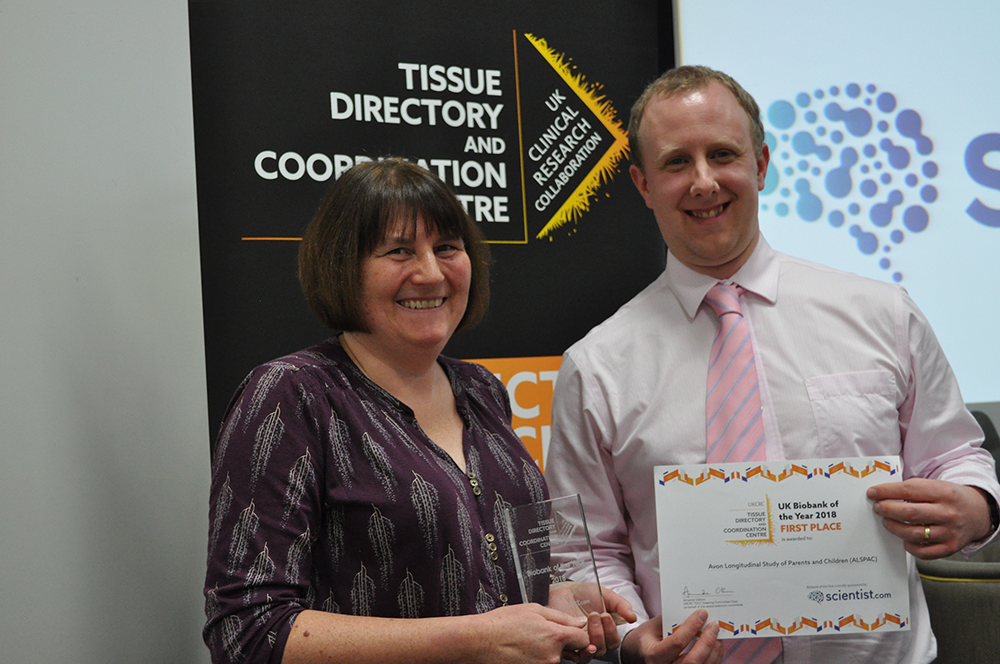 What information should my research case study include?
The case studies should detail the most impactful research outcomes (for example publications or results) from researchers using the samples and data supplied by the resource. The case studies should be developed with the researcher, and the details of the researcher should be specified in the application. Submit the case studies in the form of a conference poster (details in the application form below).
*** Application deadline has now passed ***
Ready to apply?
Download the application form here
Interested in applying but not sure where to start?
The UK ME/CFS Biobank received an honourable mention as runner up. This biobank, based at LSHTM, works with ME/CSF patients across the country. Although this resource has only been in operation since 2011, they were able to demonstrate significant research value and excellent patient engagement with the community. Click on the poster preview below to see their entry.
Is there anything else I should do to apply?
The deadline for applications is now Monday, 14th October 2019 at 5 PM.
Only fully UKCRC Tissue Directory-registered human sample resources are eligible to apply. This means your HTR has a profile, and a collection and/or capability appearing in the main search.
Shortlisted candidates are expected to attend the event.
If you have any questions regarding the application, please get in touch.
Email your completed application to contact@tdcc-blog.azurewebsites.net by the 14th October 2019.
*** Application deadline has now passed ***