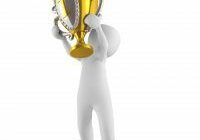 UK Biobank of the year award 2018
The UKCRC TDCC is dedicated to supporting and promoting those who provide researchers with fit-for-purpose samples and data in the UK. The UK Biobank of the Year Award recognises the sterling work of human tissue resources in biobanking and seeks to recognise the one that has supported significant research output.
Human tissue resources (HTR; for example, biobanks, biorepositories, cohort studies, clinical trials; etc.) are encouraged to nominate themselves for the award by submitting up to two research case studies that detail how their work has enabled high quality research. The selection panel for the award will consist of members of the UKCRC TDCC Steering Committee with the winner being announced at the 2018 UK Biobanking Showcase.
The case studies should detail the most impactful research outcomes (for example publications or results) from researchers using the samples and data supplied by the resource. The case studies should be developed with the researcher, and the details of the researcher should be specified in the application. Submit the case studies in the form of a conference poster (details in the application form below).
Download the Biobank of the Year 2018 Application Form (210 kb)
Terms and Conditions
The deadline for applications is 5pm, 15th October, 2018. extended! New deadline 19th October 2018!
Only fully UKCRC Tissue Directory-registered human sample resources are eligible to apply. This means your HTR has a profile, and a collection and/or capability appearing in the main search.
Shortlisted candidates are expected to attend the event.
If you have any questions regarding the application, please get in touch.
Email your application to contact@tdcc-blog.azurewebsites.net
UK Biobank of the year award 2018 is proudly sponsored by:
Countdown to UK Biobanking Showcase 2018:
Ready to find out more?
Drop us a line today for more!