Meet our 2019 UK Biobanking Showcase Speakers!
Dinner speaker
18th November, 7 PM, Orchard Hotel
Sir John Peace
Chairman
Midlands Engine
Sir John has a long and distinguished business career at the highest levels covering the technology, financial services and retail sectors. Formerly Chairman, Chief Executive and Founder of Experian plc, Chief Executive of GUS plc, Chairman of Standard Chartered plc, Chairman of Burberry plc - all FTSE 100 companies operating globally. He was also Chairman of the Work Foundation, a visionary think-tank and is currently Chairman of Octo Telematics.
Sir John is committed to supporting the Midlands region as Chairman of the Midlands Engine Partnership and Midlands Connect. These Government backed initiatives are aimed at driving economic growth throughout the Midlands region, creating new jobs and generally helping people live their lives better.
Sir John is the Lord-Lieutenant of Nottinghamshire and former East Midlands Ambassador for Business in the Community. He has a long-standing interest in education; he was Chairman of the Board of Governors of Nottingham Trent University for 10 years, and in 2017 became Chancellor of Nottingham Trent University.
Sir John was knighted in 2011 for services to business and the voluntary sector. He is a fellow of the Royal Society of Arts and holds an Honorary Doctorate from the University of Nottingham, as well as being an Honorary Doctor of Business Administration from Nottingham Trent University.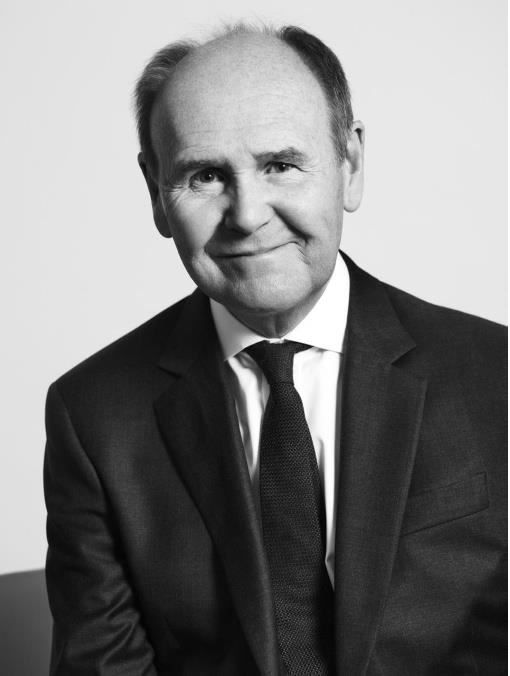 Showcase speakers
in order of appearance at the 2019 UKCRC TDCC UK Biobanking Showcase
19th November, 10 AM - 4:30 PM, East Midlands Conference Centre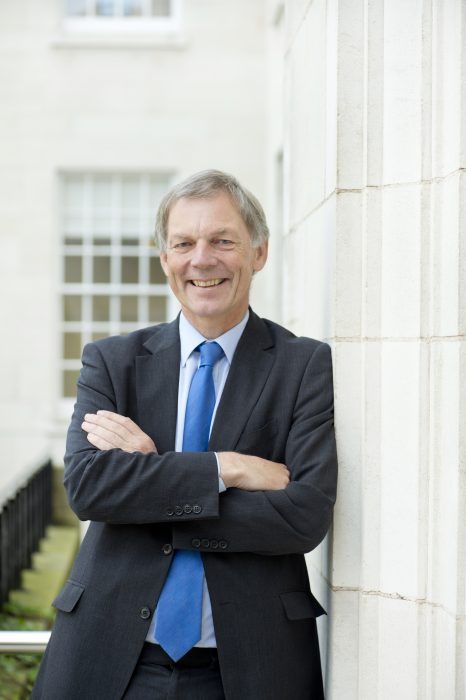 Prof. John Atherton
Pro Vice Chancellor and Dean of the Faculty of Medicine and Health Sciences
University of Nottingham
Welcoming remarks
Prof. John Atherton is Pro Vice Chancellor and Dean of the Faculty of Medicine and Health Sciences in the University of Nottingham. He has a national role as chair of UK Medical Schools Council. He is also a Non-Executive Director of Nottingham University Hospitals NHS Trust, one of the largest acute Trusts in the UK. John is a practicing physician specialising in gastroenterology and also a medical researcher and educationalist.
Previously in Nottingham, John was Dean of the School of Medicine and founding Director of the National Institute of Health Research Biomedical Research Unit in the Nottingham Digestive Diseases Centre. He recently demitted as Chairman of Midlands Health Innovation, which co-ordinates activity between research-intensive Midlands Universities, particularly interactions with industry and the NHS. From 2013-2017 John was the Secretary-General of United European Gastroenterology, the body representing gastroenterologists and others interested in digestive diseases in Europe.
John's medical education was at Cambridge then Oxford University. After post-graduate training in medicine and gastroenterology, he underwent research training in the UK and in Vanderbilt University, USA. He settled in the University of Nottingham in 1995 and became Professor of Gastroenterology in 2001. In clinical practice John specialises in upper GI diseases.  He researches Helicobacter pylori virulence and the pathogenesis of peptic ulceration and gastric adenocarcinoma. He has held MRC Clinician Scientist and Senior Fellowships and was awarded the Sir Francis Avery Jones Research Medal by the British Society of Gastroenterology.
Dr. Brian Clark
Sr Director, Global Drug Discovery Operations - Business Support
Novo Nordisk
History of biobank coordination in the UK
Bio forthcoming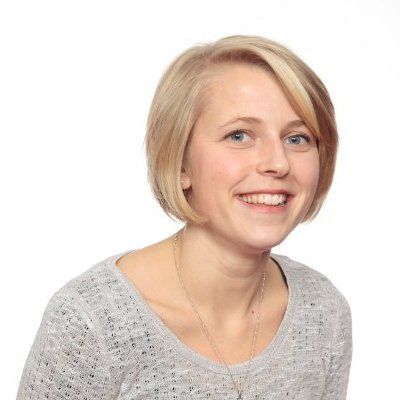 Dr. Emma Lawrence
Engagement Manager, Research
UKCRC Tissue Directory and Coordination Centre
Researchers' attitudes to sample release
Dr. Emma Lawrence joined the UKCRC Tissue Directory and Coordination Centre (TDCC) in 2016 as Research Engagement Manager. As Research Engagement Manager, Emma is responsible for ensuring that the research community is consulted on the development of the TDCC initiative. Prior to this, Emma worked as Project Manager on the development of clinical trial simulators in order to improve the efficiency of Phase 3 clinical trials. Emma completed a PhD in Immunity to Trichuris muris infection at The University of Manchester in 2012.
Career Highlights
2012 – PhD Immunology. The University of Manchester.
2009 – Bsc (Hons) Microbiology. The University of Manchester.
2008 – Immunity to Malaria placement project. MRC The Gambia, West Africa.
Dr. Amir Gander
Director
Tissue Access for Patient Benefit
Relationship building & Measuring success and developing a strategy
Dr Amir Gander is the lead individual for Tissue Access for Patient Benefit (TAPb), a UCL initiative to deliver surplus human tissue from surgery and biobanks to researchers across UK and internationally. The focus of TAPb is to provide highly targeted human biological samples according to specific researcher needs. We link fundamental research within the University and NHS sector, clinical trial infrastructure, and cell based models to provide a bridge to translation into the clinic. This is delivered within a cost recovery model that relies on a demand-based approach, with storage limited to research programmes with a strict utilisation plan.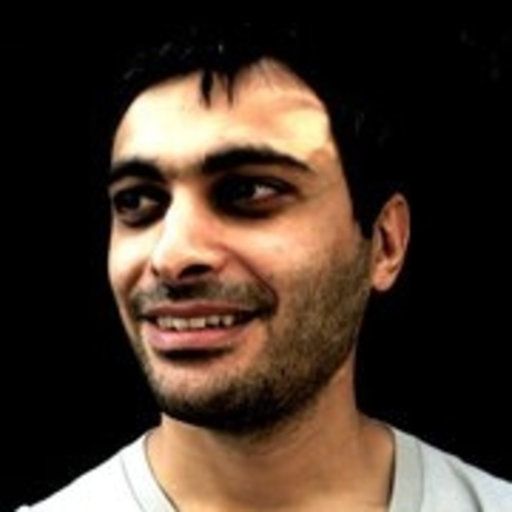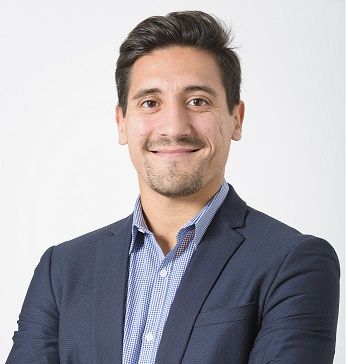 Dr. Giuseppe Mazza
Co-Founder and CEO at Engitix Ltd
UCL and Engitix Ltd
Relationship building
Dr. Giuseppe Mazza is a Post-Doctoral Fellow at the UCL Institute for Liver and Digestive Health. He joined the UCL Division of Medicine in 2013 and received his PhD in Tissue Engineering and Organ Regeneration.
Dr. Mazza pioneered the decellularisation procedure for whole human liver as well as the development of novel decellularisation procedures for small scale tissue scaffold development.
Dr. Mazza is currently responsible for Tissue Engineering and Regenerative Medicine at UCL, ILDH. He has been involved in several international healthcare organizations, and founded the healthcare charity Associazione Icore ONLUS. He was Director of R&D at Promethera Biosciences from 2015 to 2017.
Miss Charlotte Allen
Quality and Performance Manager
Health Research Authority
What is a Research Tissue Bank?
Charlotte Allen has worked at the Health Research Authority since January 2011. First as part of the Research Ethics Service and now as the Quality and Performance Manager in the HRA Approvals Support Division. Charlotte has recently been involved in designing a new e-learning module to provide Research Ethics Committee members with training in how to review Research Tissue Banks.
Charlotte leads on a number of service improvement projects in the Health Research Authority including being heavily involved in the development of HRA Approval and the integration of the ethical review and HRA assessment. Charlotte is also responsible for overseeing quality standards and the UK wide Standard Operating Procedures for the Research Ethics Service.
Charlotte is also currently undertaking a Masters degree in Healthcare Ethics and Law at the University of Manchester.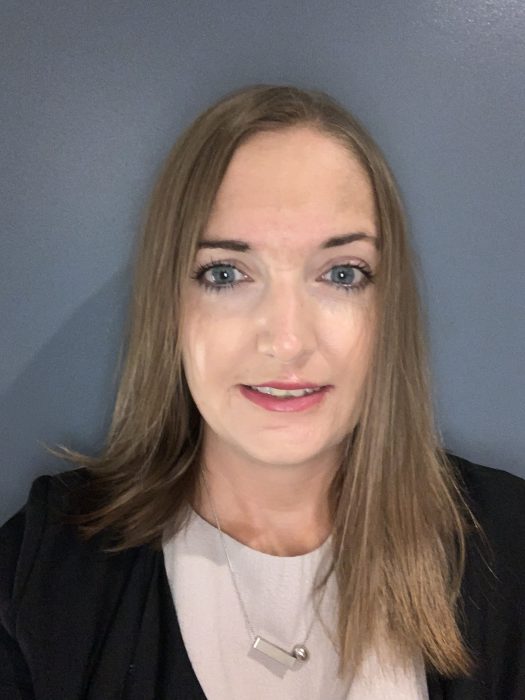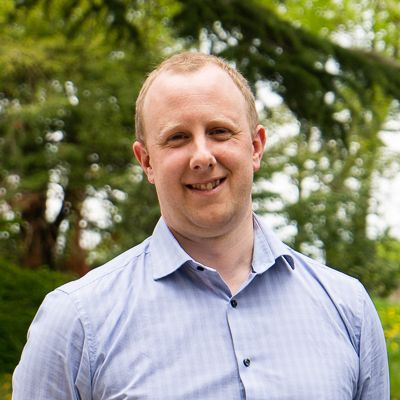 Dr. Phil Quinlan
Director
UKCRC Tissue Directory and Coordination Centre
Dr. Phil Quinlan is the Director of the UKCRC Tissue Directory and Coordination Centre and the national Node Director for BBMRI.uk. His main responsibilities are to oversee the strategic direction of the project and to ensure we are delivering on our exciting goals and objectives. These help ensure that UK biobanks are visible to the research community. The field is quite complex, with a wide range of stakeholders, and part of his role is to ensure that we understand the various needs and concerns of the community and opportunities available to and in it. His background is in application development and data analytics with a PhD in AI and health informatics. Therefore, the focus of the work in the UK is around data systems and data integration to assist biobanks in connecting to the wider world.
Mr. Matthew McLoughlin
Vice President, Compliance and Categories
Scientist.com
Lunchtime sponsor talk
Heading a cross industry team, Mr. Matt McLoughlin has led the development of a human biospecimen ("HBS") acquisition platform (COMPLI®) that helps researchers quickly acquire the HBS they need for their research projects while ensuring that all biospecimens are treated in an ethically compliant way that respects the wishes of the sample donor.  Since its launch in 2017, COMPLi® has supported over 7000 requests for HBS across 15 of the top 25 Biopharma.
COMPLI® establishes a rigorous compliance and governance framework that increases visibility, traceability and control for commercial and academic sources of human biospecimens.  It reduces the costs and removes the barriers of working with Biopharma whilst encouraging and supporting sustainability within biobanks and providers of biospecimens.
Matt has worked in the pharmaceutical industry for 19 years. For 15 years, he worked within AstraZeneca (AZ), spending 12 years as a senior scientist working in R&D Genetics and Personalised Healthcare & Biomarkers.  He then moved to Procurement to become the Global Category Manager for HBS. Within this role, he implemented a new category strategy that transformed the compliance, visibility, traceability and accessibility to HBS for scientists across the global AZ geographic footprint.  Within his current role, he is responsible for all compliance related activities to support the suppliers and clients utilising the Scientist.com platform.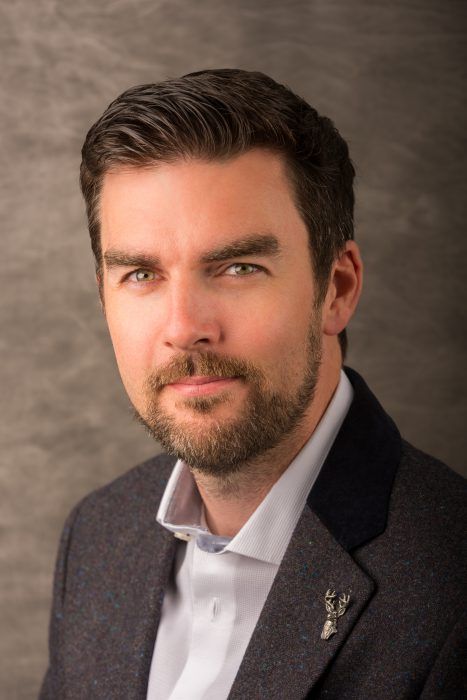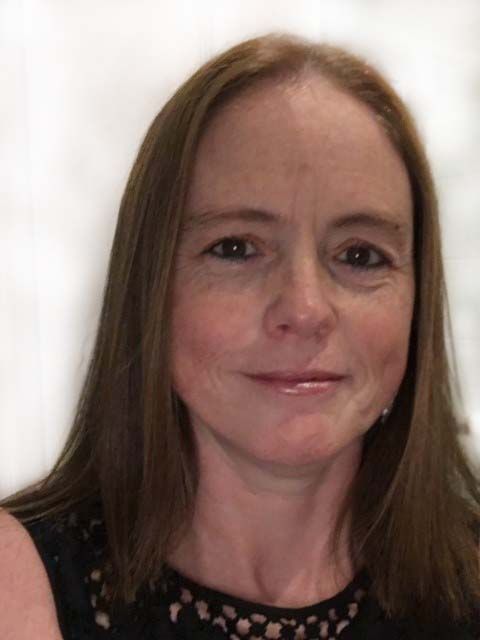 Dr. Kirstin Goldring
Principal Scientist: Human Biological Sample Strategy and Governance
AstraZeneca
Establishing your target audience
Dr. Kirstin Goldring graduated in Physiology and Pharmacology (BSc) and completed her PhD on asthma research at Southampton University. She carried out post-doctoral research in Muscular Dystrophy, working in cell culture and other molecular biology techniques at Kings College and Imperial College.
Kirstin has worked for AstraZeneca since January 2015, in the role of Principal Scientist: Human Biological Sample Governance and Strategy. Kirstin works with biobanks globally to ensure that AstraZeneca scientists can access the samples and data that they need in a compliant way.
Kirstin has worked in the Biobanking field for over 17 years in different roles and sectors. She managed the set up and development of the UK Parkinson's Disease Society Tissue Bank at Imperial College from 2002 until 2009. From 2009-2012 she was the Biobank Facilitator at UCL. The role involved developing biobank infrastructure and support, and providing advice on protocols, ethics and regulations for use of human samples. From 2012, the role expanded to co-ordinate the UCL BioResource project.
Dr. Sue Ring
Head of Bristol Bioresource Laboratories and Executive Director ALSPAC (Bioresource)
University of Bristol
Establishing your target audience
Dr. Sue Ring is head of the Bristol Bioresource Laboratories (BBL) and has over 20 years of experience of biobanking and managing sample resources for epidemiological studies. She established the DNA and lymphoblastoid cell line banks for the Avon Longitudinal Study of Parents and Children (ALSPAC) and 1958 birth cohort, which have been widely used by researchers across the world.
BBL activities include biobanking (the laboratories are custodians of over 2 million samples from many studies including ALSPAC, the 1946, 1958, 1970, Millennium and Born in Bradford birth cohorts and clinical collections such as the Cleft Collective and Head and Neck 5000), high throughput DNA banking, cell culture, and biochemical analysis. Sue also manages the University's NMR metabolomics and Illumina array facilities.
Sue is a member of the ALSPAC Executive Committee which provides scientific direction to the study and oversees access to the resource. She has developed policy for governing release of samples to researchers and is a technical advisor to METADAC (Managing Ethico-social, Technical issues and Administration Data Access Committee).
Sue has been a designated individual for a Human Tissue Authority licence for over 10 years and is currently chair of the University of Bristol's Human Tissue Working Group.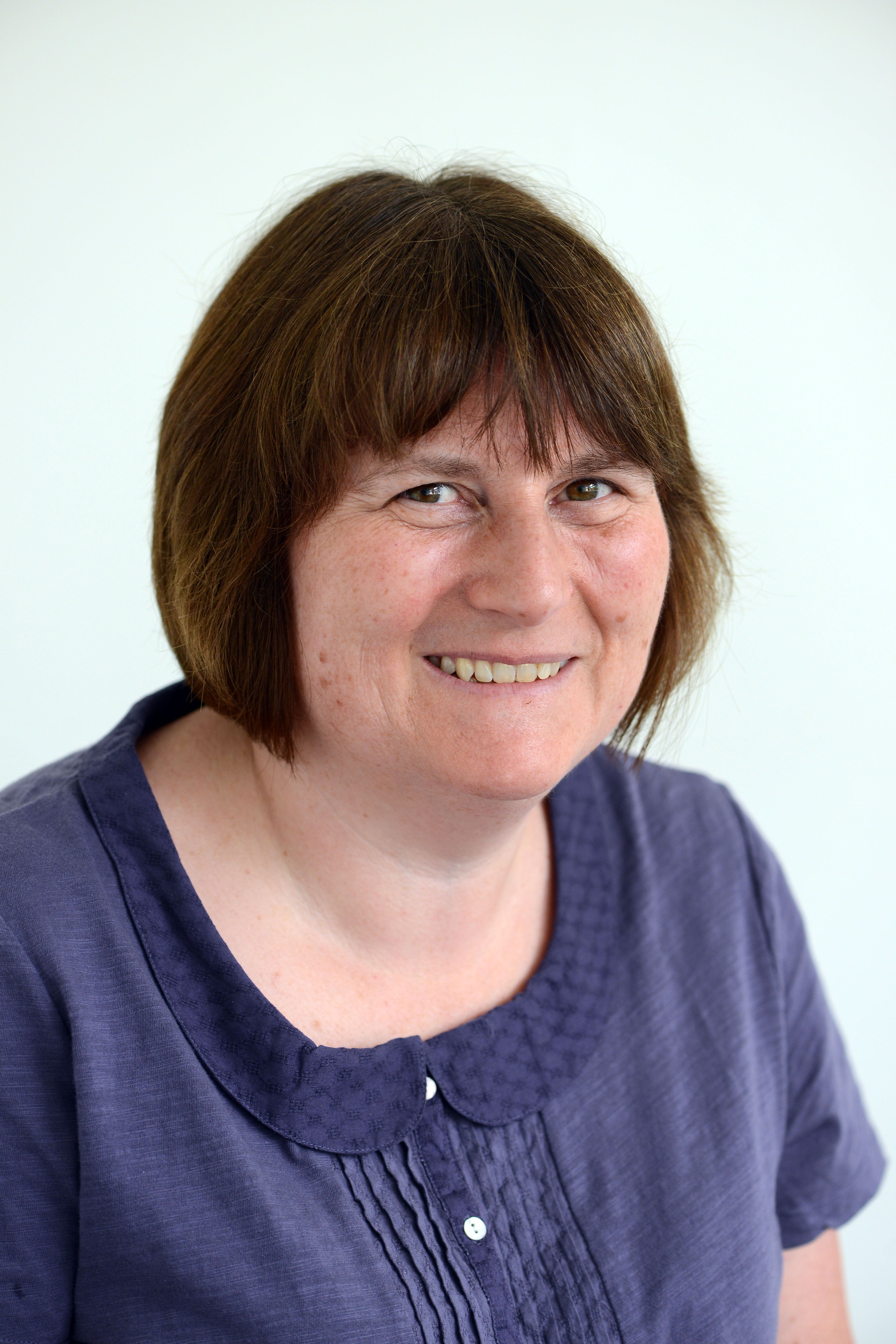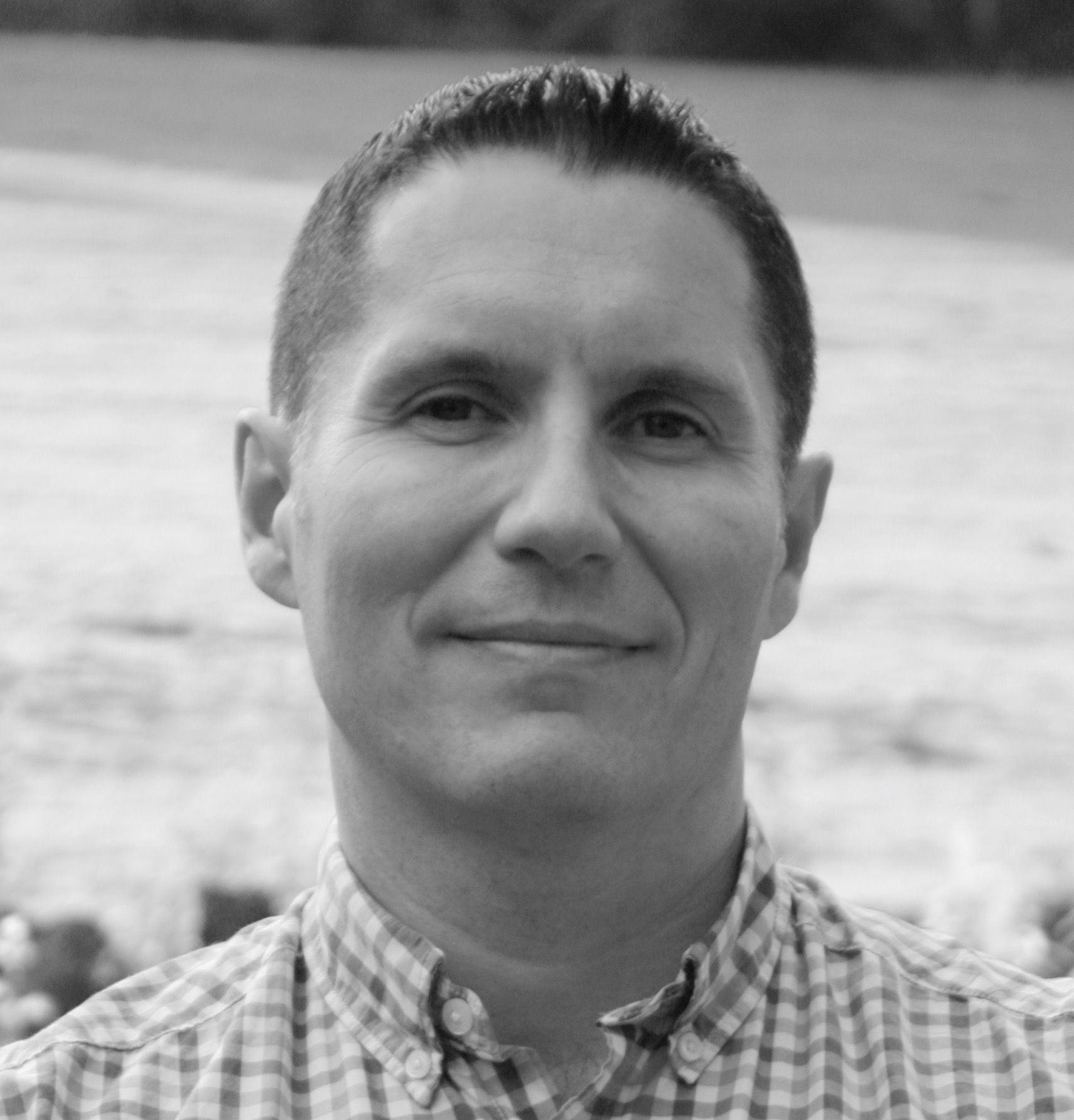 Prof. Phil Stephens
Professor of Cell Biology, Dean of International, Academic Lead for Cardiff University Biobank
Cardiff University
Maximising Impact
Prof. Phil Stephens is currently Professor of Cell Biology and Dean of International for the College of Biomedical and Life Sciences at Cardiff University. He moved to Cardiff University in 1994 as Post Doctoral Researcher having obtained a first class honours degree and a PhD from Leeds University.  Subsequently he established the Wound Biology Group with a clinical colleague.  He was previously Vice Dean (Research) at the School of Dentistry, Cardiff University and Chair of the Cardiff Institute of Tissue Engineering and Repair.  He is currently President of the European Tissue Repair Society.
Prof. Stephens' research interests are in the fields of oral progenitor cells, differential wound healing, ageing, tissue engineering, animal replacement model systems and cellular imaging.  Within these areas he has managed research projects (Research Council, Charity and Industry) totalling over £6 Million, published widely, and obtained patents, and his group has won many national and international prizes.  Externally, he works closely with organisations such as the National Centre for the Replacement, Refinement and Reduction of Animals in Research and reviews grant applications and manuscripts for numerous national and international funders/journals.
Prof. Stephens has set up an overarching tissue biobank at Cardiff University to support research in both academic and industrial settings.
Prof. David Porteous
Research Professor
University of Edinburgh
Maximising Impact
Prof. David Porteous is an Emeritus Research Professor and formerly Director, Centre for Genomic and Experimental Medicine, Institute of Genetics and Molecular Medicine at the University of Edinburgh. His past research has focussed on a) developing mouse models and clinical trials of gene therapy for cystic fibrosis and b) psychiatric genetics (schizophrenia, bipolar disorder and major depressive disorder).
Dr. Porteous' current and on-going focus is on population health genetics, as PI for Generation Scotland (24,000 participants in 7,000 family groups), with detailed genetic, epigenetic and phenotypic annotation linked to routine NHS records. The project has been awarded £4.9M by the Wellcome Trust to extend and expand the cohort to younger family members and the next generation, aiming for 20,000 new recruits starting in early 2020.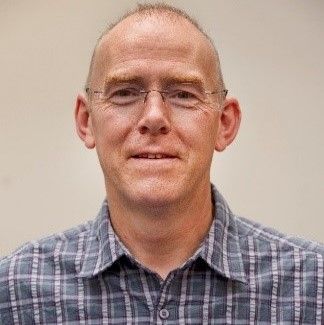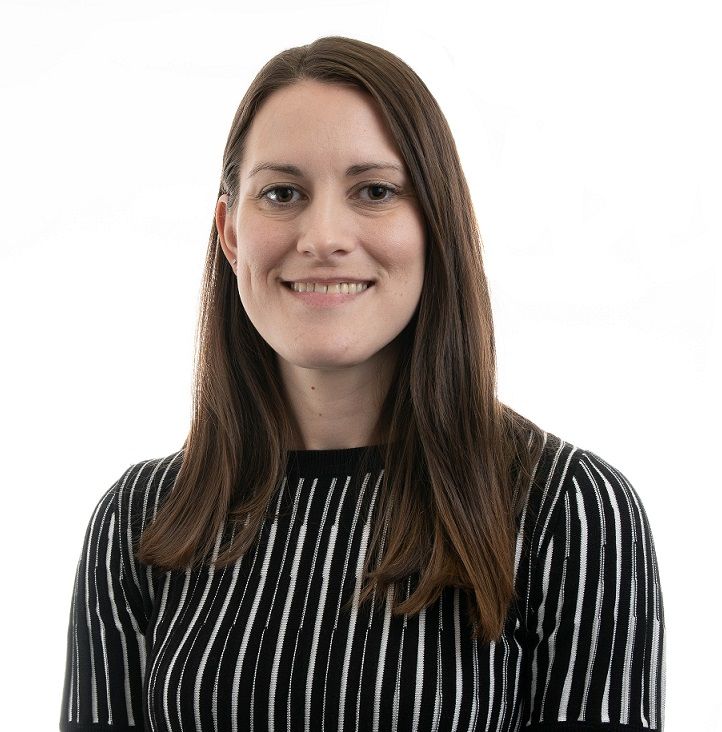 Dr. Carolyn Low
Head of Access
UK Biobank Ltd
Measuring success and developing a strategy
Dr. Carolyn Low joined UKB as Head of Access in April 2019. She leads the Access Management Team to facilitate applications from researchers to utilise the UK Biobank resource and to be the main point of contact for researchers at UK Biobank. She is currently managing review and development of UK Biobank's access policies and procedures.
Prior to joining UK Biobank, Carolyn spent 5 years working at the Stratified Medicine Scotland Innovation Centre (SMS-IC) as a core team lead with responsibility for establishing SMS-IC's Next Generation Sequencing and high-performance compute facility. During her time at SMS-IC she delivered projects which developed and promoted Precision Medicine.
Carolyn holds a PhD in molecular biology from the University of Glasgow, and her research focussed on epigenetic gene regulation.
Dr. Cornelia Specht
Executive Director
German Biobank Node/ BBMRI.de
RI Training Masters & Stakeholder Engagement
Since August 2014, Dr. Cornelia Specht has been the Executive Director of the German Biobank Node (GBN, bbmri.de) located at Charité in Berlin, where she coordinates the central office of GBN and all activities within the German Biobank Alliance. Her entry into research infrastructure management started in 2003 as coordinator of the Competence Network Rheumatology and as CSO of the German Society of Rheumatology (DGRh). Her professional career started at Evotec - a biotech company for High Throughput Screening in Hamburg.
Dr. Specht completed her PhD at the Stanford University, California, which was followed by a postdoc at the Imperial Cancer Research Fund in London with a focus on immunology and cell adhesion. In March 2019, she finalised the executive master (EMBA) for management of research infrastructures at the University of Bicocca/Milan.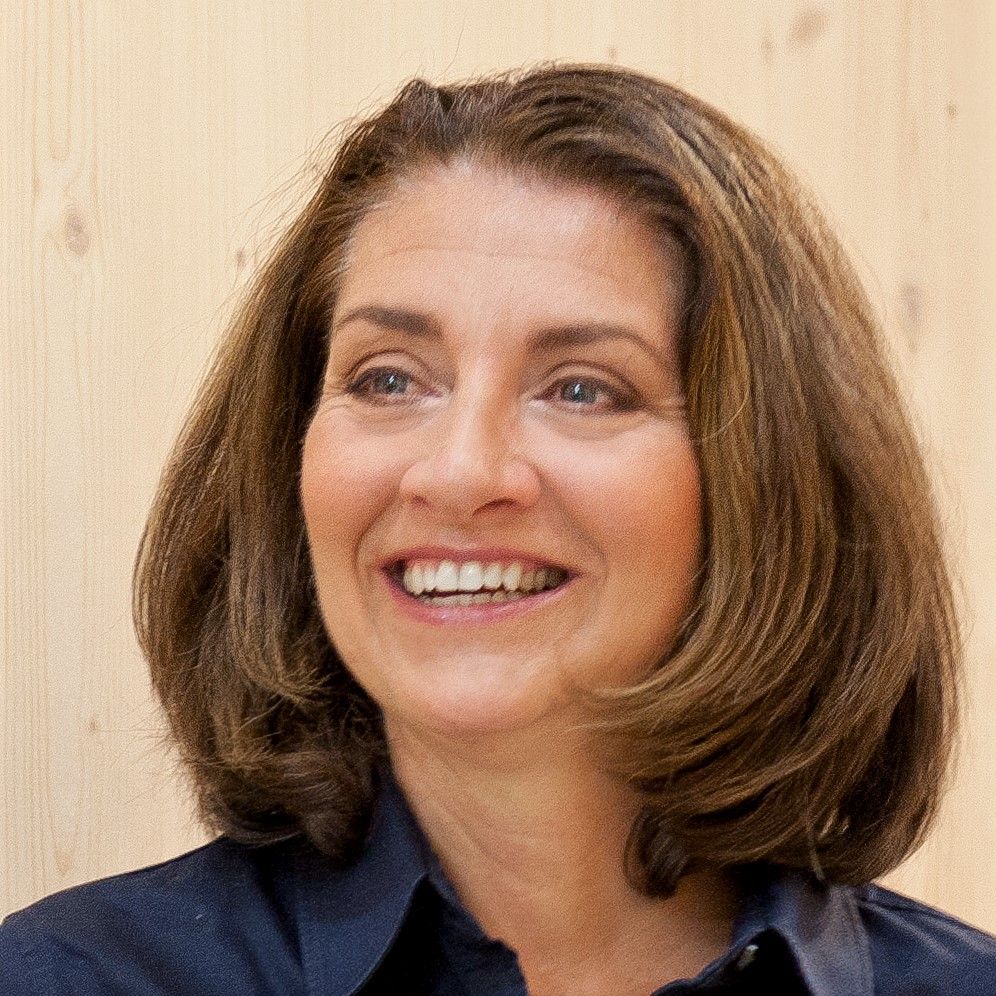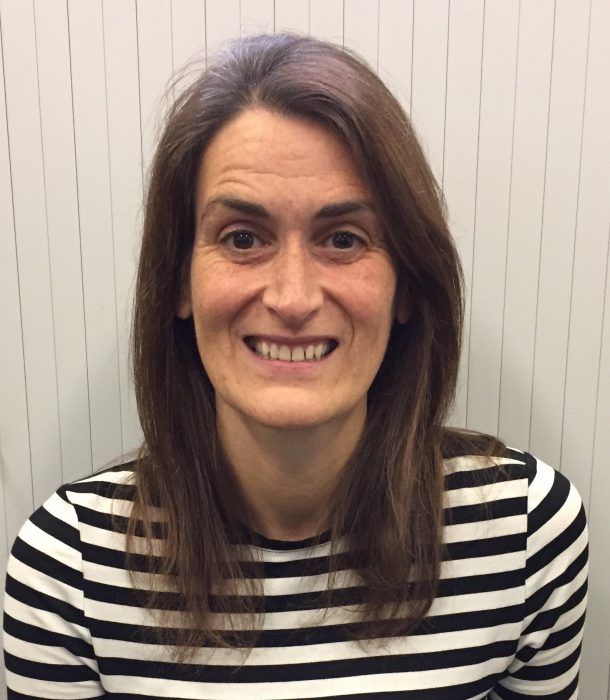 Miss Heather Coupar
Programme Manager
MRC Regulatory Support Centre
GDPR: Guidance on personal data and pseudonymisation
Miss Heather Coupar has been with the Medical Research Council's Regulatory Support Centre since 2008 and has almost 20 years of experience in providing research support within both University and NHS organisations.
Heather is currently a Programme Manager for the MRC Regulatory Support Centre providing advice, guidance and training to researchers on a variety of topics including human tissue, research data, confidentiality and consent.
The MRC Regulatory Support Centre is a national centre of excellence supporting the health research community (where research involves people as participants, their tissues or data).  In addition to providing advice, guidance and training on topics relating to regulation, ethics and governance, the MRC Regulatory Support Centre also works closely with researchers, managers and regulators to influence policy and facilitate research.
Mr. David Seymour
Partnership Director
Health Data Research UK
UK Health Data Research Alliance
Mr. David Seymour joined HDR UK in June 2019 to lead the development of the UK Health Data Research Alliance and other strategic partnerships. He is working with data custodians across the UK to maximise the potential of multiple forms of health data for research and innovation purposes to drive improvements in human health and economic growth.
David has extensive experience of working at the interface of public and private sectors through a wide variety of consulting roles with the Prime Minister's Delivery Unit, McKinsey & Company, and as co-founder of two public service focused consultancies. He has also served as an Army Officer with the Royal Signals and is a graduate of Durham University.
Alongside his role at HDR UK, David continues as a director of Fusion48, working with his clinical colleagues to support health and care organisations in adopting a system-wide approach to the care and support of older people living with frailty.