The UK Biobanking Timebomb: Maintaining Public Trust in Medical Research
On the 25th October, The UKCRC Tissue Coordination Centre attended an event in parliament organised by The University of Nottingham. The UK Biobanking Timebomb: Maintaining Public Trust in Medical Research was ran as part of Nottingham in Parliament day. The day saw more than 2,500 guests gather at 45 events across Parliament, celebrating all that is great about Nottingham.
The session began with a brief introduction to Biobanking from Centre Director Phil Quinlan. Allan Marriott-Smith, CEO of the HTA then went on to discuss the role of the HTA in maintaining public trust and confidence in research. Dr Janet Messer from the HRA followed this by explaining their role in managing the ethics of research using human tissue. Dr Rebecca Lumsden then gave an industry perspective on getting access to human tissue samples.
Phil Quinlan went on to discuss what he sees as the main issues facing Biobanks, this included the reducing contributions from Research grants to Biobanks, cost recovery not being sufficient to recover costs and the increasing costs of running resources. Reward mechanisms and access to clinical data were also important issues that needed to be addressed he claimed. He summed up with the main asks: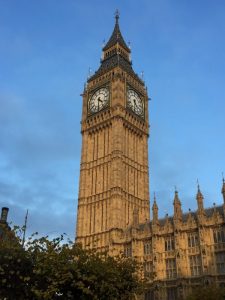 We need to respect patient wishes

We need to recognise what is a biobank

We need to reward those that share
It was then open to the floor, with contributions from Prof Bill Ollier from the University of Manchester, who stated that a publicly funded models similar to those in Europe, like UKBiobank would be best placed to support biobanks. MP Stephen Metcalfe questioned how we don't know the number of biobanks if people have to have a licence to run one. Baroness Hayman, former chair of the HTA, added weight to the argument on clinical data access, stating that as a UKBiobank participant she has often been re-consented for things she's already given consent for.
The great achievement of the debate was having an open and honest conversation about the issues with all the key stakeholders, including a patient advocate from usemydata.org who reminded everyone that consent is only ever given for a specific purpose.
More information:
Nottingham in Parliament Day
Human tissue donations wasted in NHS wrangling
Download Dr Quinlan's Slides
Please do not hesitate to contact us if you need more information.