Maximising the use, value and impact of human samples: Webinar debrief
The UKCRC Tissue Directory and Coordination Centre (TDCC) is collaborating with Scientist.com on a webinar series titled 'Overcoming Challenges in UK Biobanking'.
The first part of this series took place on Wednesday 22nd April, focusing on 'Maximizing the use, value and impact of human samples'. Seventy one attendees listened in, coming from a range of universities, patient groups and industry.
The webinar brought together key stakeholders within the UK biobanking landscape, including the patient advocacy movement, use MY data and the Medicines Discovery Catapult, as well as representatives from the two hosting organisations. Each speaker gave a five minute overview of their stance on the subject before a Q&A session.
A key theme to emerge in the webinar was that non-use of donated tissue is misuse. There was discussion around who holds responsibility for ensuring tissue is discoverable and used. The barriers that researchers face when sourcing samples and how we could overcome these was also a recurring theme. A summary from each speakers' contribution is outlined below, as well as the questions and answers from the discussion.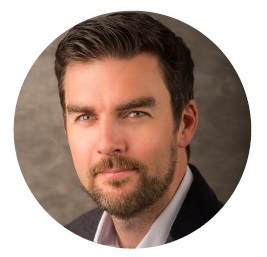 Matt McLoughlin, VP of Compliance & Categories at Scientist.com hosted the webinar and curated the Q&A session. Matt was also able to bring valuable insight as to how Scientist.com is tackling some of the challenges of getting biopharmaceuticals and biobanks to work together as well as input on the industry perspective of multi-national large organisations.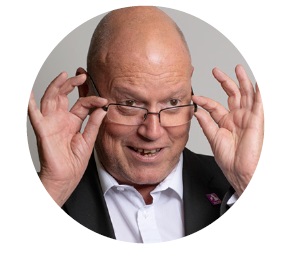 Richard Stephens, Patient Advocate at use MY data, Genomics England and the National Cancer Research Institute presented from the perspective of patients. He reasoned that tissue donors want to benefit by advancing health research so they expect their donated tissue to be used. He shared the Issue with Tissue report from use MY data, which seeks to address low usage rates of donated tissue. Current usage is estimated at ~15%. The report recommends that every tissue sample in the UK should be discoverable and that the success of biobanks should in part be assessed by published usage rates. The report lists ten actionable points for achieving these aims.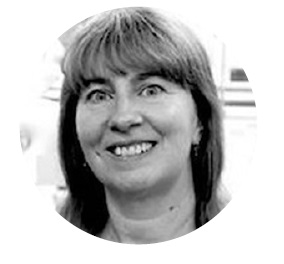 Helen Hind, Clinical Samples Manager at the Medicines Discovery Catapult provided a perspective from Small to Medium Enterprises (SMEs). SMEs require human tissue samples for validation of assays and diagnostics. The samples they need can be sourced within the UK, yet they report struggling to access tissue. SMEs don't have the experience or resource that big pharma has in this area. Navigating different access procedures, cost recovery models and biobank operations/communications can be time consuming and confusing. It was noted that some biobanks could do more to increase their customer services and clarity around processes. It was also noted that despite uncertainty on which funders and regulators should have responsibility for supporting SMEs to access UK tissue, 'It's hard to understand why we [as a sector] haven't moved on further'.
Phil Quinlan, Director at UKCRC TDCC identified that a key concern for the TDCC is 'What is misuse of samples?'. He suggested that the largest misuse is likely to be non-use, especially if you take consent as an instruction as suggested by the use MY data report. In addition to ensuring discoverability of samples, he highlighted that the sector needs to understand researchers' requirements for tissue. In research conducted by the TDCC, a lack of associated data for tissue was identified as the biggest barrier to using existing samples. The time spent on material transfer agreements and ethical approval was also cited as a barrier to access.
Questions and Answers from the Audience
What is a good biobank utilisation rate and is having an empty biobank realistic? 
Richard: It's a good start for a debate but the important question is whether the donated tissue is being used for the intended purpose. This is why the Issue with Tissue report says we don't just want to know the utilisation figures from biobanks but to have a commentary to explain these figures. It is recognised that different types of biobanks should have different utilisation rates. What we want to avoid is there being samples stored that nobody knows about.
What could industry do to help biobanks make samples available to them? 
Phil: There should be a more open discussion about the needs of industry and their expectations from biobanks. Biobanks have limitations in their funding and procedures so the needs of industry should be used to help shape the development of biobanks.
Matt: Scientist.com has seen a lot of hurdles that industry want biobanks to jump through, such as using their individual contract templates. We have been trying to remove this duplication of effort from both parties, by enabling all requests to take place under one contract addressing relevant ethics and material transfer agreements. To open up more samples to researchers, we need to find more ways to standardise processes, as variability between institutions can cause delays.
In cancer research, using a clinical sample without understanding the clinical background from the clinical data is quite dangerous as it can potentially lead to false conclusions. Why is there not more being done to facilitate the linkage between samples and clinical data?
Richard: From a cancer patient perspective, I think some linkage is made but consent for donation isn't always explicit about future medical data that could be linked. There are patient groups working on this; helping regulators and the NHS to make it easier to release clinical data. The problem we have in the UK is that we don't like centralisation so we have segregation in data held about patients, with each organisation trying to preserve the privacy of patients and act in the patients' best interest. We have much more data than we did 10 years ago, but it is now much harder to link it. I think the solution involves national decisions about national standards and a national register. It has been done in cancer research but it took 20 years. I think this data linkage will happen but sadly not for another decade or two at the current rate of non-progress.
Who is ultimately accountable for the low sample use rates across the board? Does this sit with the biobanks or with some higher regulatory body that needs to be held responsible?
Phil: I think the challenge is that this isn't known and also that this isn't necessarily viewed as a problem. As a Research Tissue Bank you would apply to the Health Research Authority to set out why you need samples and consent, but nobody checks if you then follow through with this. There needs to be a recognition that non-use of tissue is misuse. Currently, tissue misuse is regarded as a sample being used in the wrong way, not it not being used at all. This issue also doesn't sit within the remit of the of the Human Tissue Authority as it isn't referenced in the Human Tissue Act. This responsibility for samples being used probably sits with biobanks but in terms of accountability, this isn't currently defined.
Matt: I also think that to a certain extent it is everyone's responsibility and that everyone involved in tissue use should be accountable.
Can the panel please comment on the current level of demand for samples coming from SMEs?  Given that many UK biobanks have closed down due to the pandemic, how are the samples being sourced?
Helen: There is still a massive demand for samples. Several requests a week are still being received by the Medicines Discovery Catapult from companies requiring samples. The logistics are more difficult in the current climate but this is a challenge that's being addressed. Research and development isn't stopping because we are in a pandemic. Outside of the scope of Covid-19, samples are always a valuable resource and with new in vitro diagnostics regulations coming in in 2022, we expect an increased demand for samples needed for validation purposes.
Matt: Scientist.com hasn't seen a drop in requests, from small industry right up to big pharma. There has been an expected shift to focus on samples from COVID-19 patients. Researchers are being a little more cautious about the country of origin of tissue, due to increased border controls.
Do we have too many biobanks?  Should there be a small number of UK centralised facilities that act as  biobank service to supply samples?
Phil: This is a question that needs to be addressed, especially around issues of sustainability. There is clear evidence that researchers value a local connection when sourcing samples, to discuss their needs with local colleagues. At some point though, that project may stop, so how do you sustain the system longer term? We need to consider whether low utilisation rates are due to low demand, or low visibility.
Generally speaking though, more centralisation does need to be considered, for example is it sustainable to have 12 different biobanks within one university each with their own freezers, staff, alarm systems etc. Opening a biobank is an exciting phase of a project but making the decision about how long to collect and operate isn't easy.
We are getting a lot of different bodies asking us to give them information about the samples in our biobank. We want to know which one is going to be the one in main use?
Phil: Let us know about multiple requests you receive. Our approach is that once a UK biobank is registered on the UKCRC Tissue Directory, we offer the option for registered biobanks to be discoverable by other networks, such as the BBMRI-ERIC European directory and the Health Data Research Innovation Gateway We enable this to reduce any duplication of efforts from UK biobanks.
Is the UKCRC Tissue Directory and Coordination Centre funded by the UK government?
Phil: We are funded by eight members of the UK Clinical Research Collaboration (UKCRC). This includes the Medical Research Council as well as charities including the Wellcome Trust, Cancer Research UK and the British Heart Foundation. We also have representation from each of the devolved nations.
Richard: Cancer Research UK and the British Heart Foundation receive their funding from public donors, the Medical Research Council is funded by UK tax payers. This is our money, our taxes, our tissue samples being used with a view to benefiting humanity - it's not happening fast enough!
Listen to the full webinar here and watch out for details of our next webinar taking place 2pm, Wednesday 20th May 2020 (follow our Twitter account for details).