The Future of UK Biobanking Coordination
Over the last 6 months the UKCRC Tissue Directory and Coordination Centre (TDCC) has been undertaking a review of biobanking in the UK, to assess the current situation and help shape a vision for the future. We're now able to share the findings with you – and we need your input!
The findings of our review are discussed in our report, State of Biobanking in the UK: Future Directions for Coordination. In this document we set out a vision for a new approach to biobanking coordination:
 'A data-driven biobanking ecosystem that:
operates to open standards;
embraces and drives open science;
embeds public-led decision-making;
re-uses infrastructure to drive sustainability; and
focuses on simplifying and streamlining access procedures.'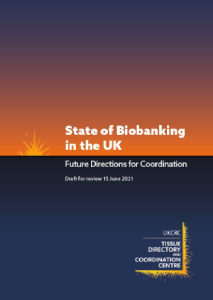 This new entity will act as a central coordination hub for human tissue sample collections in the UK, driving and implementing best practice across the biobanking sector.
We are now seeking your views on the report as it enters its consultation phase. Please access our online consultation form to have your say!
Please note that the consultation form cannot be saved as you go along, so you may wish to view the questions here before you begin filling in the form.
Why is this new approach needed?
Human tissue samples are a vital resource for research, but the collection of samples requires time, money and effort. Improving access to existing sample collections and associated clinical data ensures that these valuable resources are used to their full potential. However, our review shows that researchers still face significant barriers to accessing sample collections in the UK; this in turn leads to further self-collection of samples and lack of sharing. This vicious circle will continue if action is not taken to improve biobanking coordination.

Our research has identified three main areas of challenge to UK biobanking coordination:
transparency: the processes involved in accessing and using existing samples are not standardised or transparent
opportunity costs: there is currently little coordination between the different infrastructures associated with sample collection, which leads to a fragmented approach
culture: the research ecosystem as a whole does not encourage sharing of sample collections
While TDCC has successfully enabled discovery of existing sample collections through its Tissue Directory, in its current form it is not empowered to coordinate access to samples or to bring about large-scale change within the sector.
TDCC is approaching the end of its funding period, and has achieved its primary objective of increasing sample visibility through establishing the Tissue Directory. The new entity will ensure the sustainability of the Tissue Directory and will continue to improve biobanking coordination, building on TDCC's work so far.
Many relevant research infrastructures (such as the Biomedical Research Centres and the Clinical Research Facilities) are also undergoing reviews or renewals. This is an ideal time to establish a new entity which can work in collaboration with these existing infrastructures.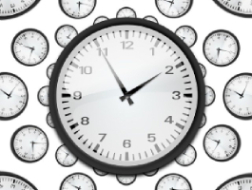 Research and consultation
We are committed to ensuring that the views and needs of researchers, biobankers, patients and other stakeholders are reflected in our vision. Our initial research for State of Biobanking in the UK comprised:
an online survey of researchers in the UK, undertaken by TDCC in 2020 to gauge current views on sample access
a similar online survey of researchers in 26 countries including the UK, undertaken by TDCC and BBMRI-ERIC in early 2021
14 interviews with individuals and organisations representing researchers, funders, regulators, patient groups, clinical trial groups and biopharmaceutical companies
a round table discussion with all the interview participants to confirm initial findings from the interviews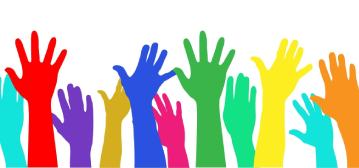 We are now opening up the report for consultation and we would welcome your feedback. Does our review give an accurate representation of the current state of biobanking in the UK? Do you think our vision addresses the correct priorities for biobanking in the future? Please access the document and complete the online form by Friday 23 July to let us know your views.
We believe that now is the time to transform the future of biobanking coordination in the UK, and we would love you to help shape this vision.
If you need help accessing the report or consultation form, or have any questions, please contact us.